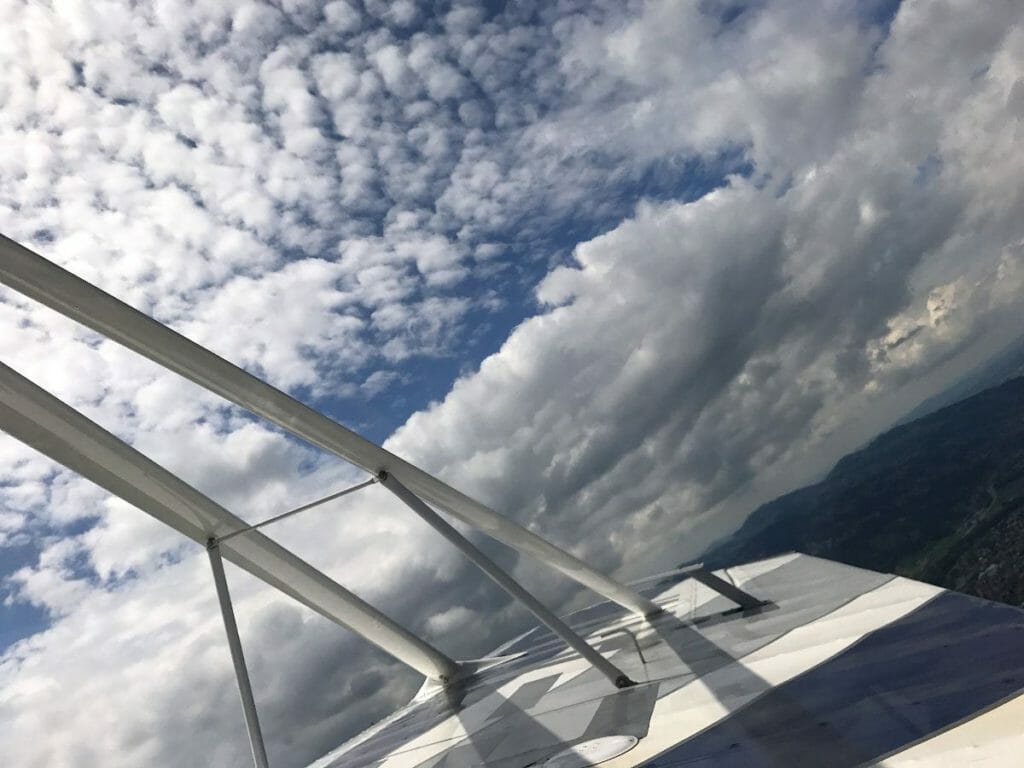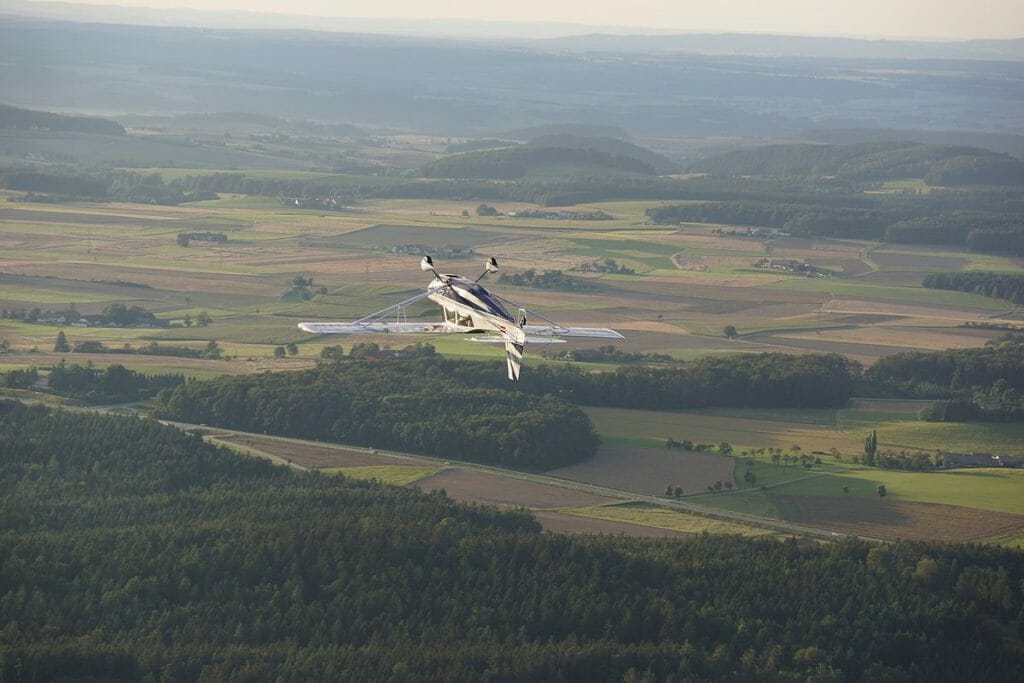 UPRT becomes mandatory in 2019
Upset Prevention and Recovery Training against "Loss of Control in Flight"
On December 20, 2018, the EU Commission issued the amending Regulation (Regulation (EU) 2018/1974).  Upset Prevention and Recovery Training (UPRT) will thus be mandatory for certain pilot trainings in the EU. Not only in theory, as before, but also in suitable aircraft. "The training to avoid and end unwanted flight conditions must be integrated into different phases of the career of professional pilots," states the EU Commission.
Target groups of the new EU-UPRT-Regulation
The Commission's existing Regulation (EU) No 1178/2011 now states in its new Article 4b:
Upset prevention and recovery training
Upset prevention and recovery training shall become a mandatory part of a training course for a multi-crew pilot licence (MPL), an integrated training course for airline transport pilots for aeroplanes (ATP(A)), a training course for a commercial pilot licence for aeroplanes (CPL(A)) and training courses for a class or type rating for:

single-pilot aeroplanes operated in multi-pilot operations;
single-pilot non-high-performance complex aeroplanes;
single-pilot high-performance complex aeroplanes; or
multi-pilot aeroplanes; in accordance with Annex I (Part-FCL).
Timeline of the UPRT-Regulation:
The UPRT Regulation will be active on 20 December 2019. For pilots and pilots who have commenced CPL (A), ATPL (A), MPL or class and type rating training prior to 20.12.2019, the UPRT regulation will be mandatory on 20.12.2021 (at this time the current training must be completed).
What does UPRT Training include?
FCL.745 A regulates the new contents of the compulsory UPRT training. The advanced UPRT course must be completed with an Approved Training Organization (ATO) and must include at least the following:
# 5 hours of theory,
# pre and post flight reviews and
# 3 hours of flight instruction with a flight instructor qualified to FCL.915 e for Aircraft (FI (A)) and advanced UPRT instruction in an aircraft suitable for the purpose of training.
Upon completion of the UPRT course applicants will receive a diploma issued by the ATO.
Tasks of advanced UPRT-Flight Instructors:
Before being allowed to teach according to FCL.745 A, flight instructors must have completed at least 500 flight hours as pilots on airplanes, including 200 hours of flight instruction. In addition, according to FCL.915 e they must have completed an ATO training course to become a UPRT instructor (with a certificate from the ATO). Each year,  UPRT instructors must undergo refresher training at an ATO to demonstrate their ability to teach according to FCL745.A.  The Head of Training will evaluate each instructor, and they must meet the standards outlined by FCL745.A.
Aerobatics Training:
With Spins & More UPRT Training / Acro Training is done modulary.
Spins & More has kindly incorporated the EMT training concept from Rich Stowell, USA. https://www.richstowell.com
Modules 1 and 2 focus on UPRT while the 3rd module is focused on Aerobatics. There are a total of 12 lessons which are completed in a about 10 hours of instruction (blocktime).
You can get started with the UPRT Basic Training (UPRT Compact). Which is 1/2 day of training including 3 hours of theory and 1 flight covering stalls, spins, 1 acro figure. The UPRT Basic Training can be applied to the completion of the full UPRT Training / Acro Rating.
Structure of the UPRT Training / Aerobatics Rating
According to EASA Rules, there is no longer a need for a Skill Test. Once you have completed the 12 lesson UPRT / Acro training you will do an Acro Check Ride. After passing the Check Ride, you can have the acro rating placed on your licence and continue training with us for competitions.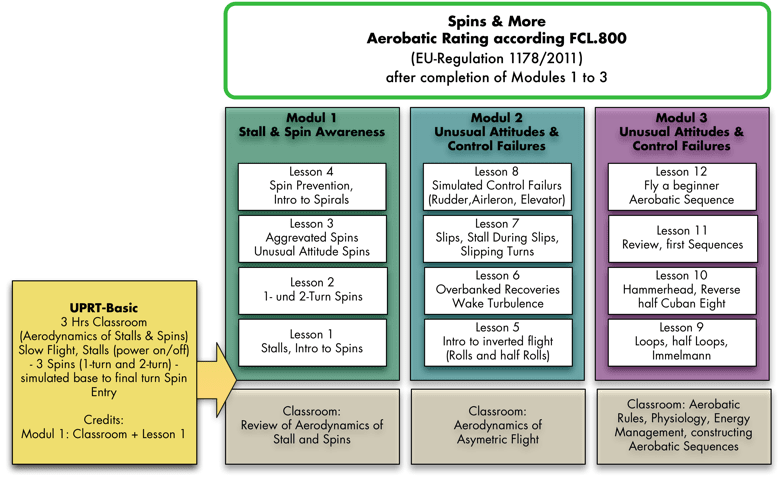 Prices (July 1, 2019)
UPRT Complete / Aerobatics: 6990, – € incl. VAT
UPRT / Aerobatics in Power Acro Camp (location Hosin LKHS CZ):6490, – € incl.
Super Decathlon Acro Session 379, – € / hour (plus FI)
UPRT Basic / Compact 599, – € (VAT included). – eligible for full UPRT training